VW in My Area
Young Carers Grants
in Hull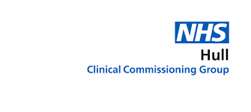 Hull Young Carers Grants
The NHS and Hull City Council in partnership with KIDS Charity provide grants for individual young people who provide care, assistance or support to another family member who may have a long-term illness, disability, mental health difficulties or problems with drug or alcohol misuse. 
Your organisation has been identified by a young person in Hull as providing activities or services that they use to support their personal wellbeing, using funding that is provided to them by the Hull Young Carers Wellbeing Grant scheme.
As a key local provider of activities and services to young carers in Hull, we are inviting you to register your organisation on Virtual Wallet to help ensure that they continue to have full access to your activities and services through our grant scheme.
There is no cost to you for registering or receiving payment through Virtual Wallet and payment for orders will be made to you via BACS, typically within 72 hours of an order being confirmed.
Use the buttons below to find out more and register on Virtual Wallet